Talent
Allround music performance with an extended track record, a career spanning a lot of stage experience; both stand alone as a solo player, and in group context as a team player.
The special customized music selections can comprise a lot of styles, such as pop, rock, jazz, classical music; both modern, as classics; songs on request is possible.
Events, incentives, occasions, small size and big format productions, indoor and outdoor.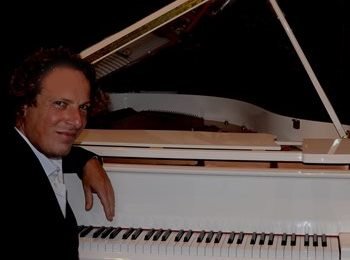 Projects
Projects will be organized and operated within the conditions as agreed, and the available time, quality and budget, supported by enrolment and sponsoring by companies.
Taking into account the kind of audience, an approach will be made and the projectplan phases will be done together.
Recruitment of professionals and artists will be done after discussion including sponsoring and publicity. Afterwards evaluation and after sales will take place.
Concerts
Concerts and events, done by a few companies working close together.
Preparation and organization of concerts and events, recruitment and lineup of projects on location in the Netherlands; festivals, live shows and events (indoor or outdoor / open-air).
Production-assistance, for example the preparation and organization of concerts conducted by an orchestra together with several media, spanning time fences of many months and years.
In case you would like to discuss in more detail, please contact us for more options.